63rd Annual Volunteer Firefighter's and Friends New York State Championship and Handicap Tournament
---
Car Rollover
Vestal Fire responded to an MVA rollover on December 30th. One injured person taken to hospital by ambulance.
Chimney Fire in Underwood
On December 27th, Vestal Fire responded to a possible chimney fire in Underwood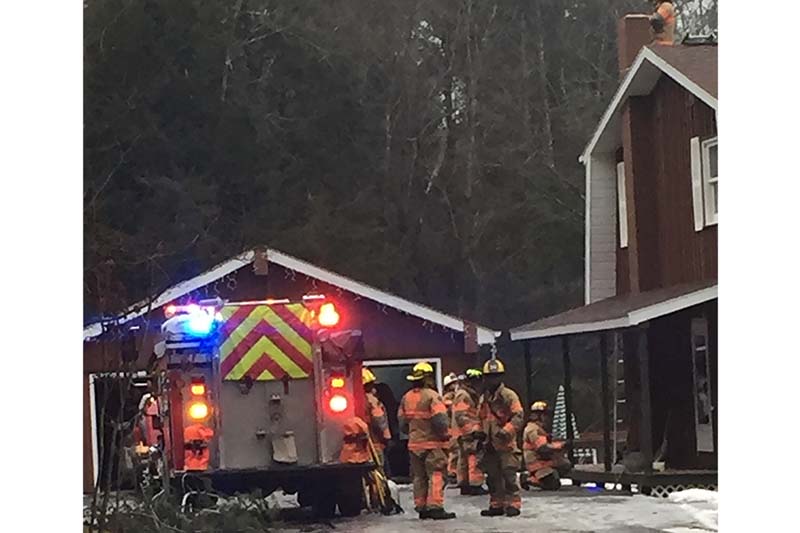 ---
Vestal Fire attended the Town Christmas Tree lighting
On Friday December 6th, Vestal Fire attended the Town Christmas Tree lighting, and provided free doughnuts, cider, and hot chocolate.
Up in Flames! Digging deeper into declining membership
The following is a recent Channel 12 WBNG News coverage relating to the need for new volunteers to join our ranks in the fire service. We are also experiencing a major decline in membership in Vestal, along with all other local departments. PLEASE consider joining today!
---
"Possible House Fire" call
Vestal Fire recently answered a "Possible House Fire" call. Our Thoughts and Prayers go out to the family's affected by this tragedy.
Breakfast with Santa
Station #2 would like to thank all that came out and supported our Breakfast with Santa fundraiser. It is Greatly Appreciated!
---
2020 Fire District Budget
On Tuesday, October 15th, a public hearing was held at the Town Hall presenting the 2020 Vestal Fire District Budget. Click here to view the presentation.
---
2019 Vestal Fire Awards Dinner
The 2019 Vestal Fire Departments 63rd annual award dinner was held on October 26th honoring those members that had passed this year, along with our members who have reached service milestones. A special Thank You goes out to our current Station #1 Member and Past Department Chief Robert Nasiatka, and Station #2 Fire Police Member and Past Fire Police Captain, Paul Gregson, who was awarded for 55 years of Service. Congratulations to all that received awards! The Vestal Fire Department greatly appreciates your dedicated years of service!
5 years
Asa Brown
Jason Atkinson
Elias Cadorette
10 years
Andrew Eaton
Tyler Maguire
William Maguire
David Winiarz
Jason Ellis
15 years
Daniel Kirchheimer
Gary Knewasser
Tyler VanDervort
20 years
25 years
Ronald Birdsall
Kevin White
30 years
Vincent Colling
Joseph Gallagher
35 years
Thomas Yetsko
Edward Roosa
John Paffie
40 years
55 years
Robert Nasiatka
Paul Gregson
Our 50 years of service and Greater Members
---
Town Monster Mash
Vestal Fire attended the Towns Monster Mash held in October. Food, Games, and Fun was had by all!
---
2019 Fire Expo
at the Lowes Parking Lot

This year's fire expo was a huge success! We had a great crowd and awesome demonstrations! Thank You Lowes once again for the use of your parking lot, and your great hospitality! Thanks to all the agency's, vendors, and volunteers that showed up and gave their time to make it such a success! Here is a quick highlight video of the Expo!

You can view all our Expo Pictures in our Fire Expo 2019 Album on our Facebook Page!
---
The Heating season is upon us.

Please be careful when using alternate home heating methods. Here are some Home Heating Safety Tips!
Check your smoke alarms at least once a month
Install Smoke Detectors in every bedroom!
Keep your bedroom doors closed at night! "Close before you Doze"
Have Carbon Monoxide alarms installed and working in your home. Check your local code for requirements
For more home heating and alternate heating source safety tips, go to the
National Fire Protection Association (NFPA)
Home Page!
---
Vestal Fire Department having a Blast at the Vestal Town Picnic held at Arnold Park! Enjoyed all that stopped by to visit with us! Thank You!
Vestal Fire Department assists the City of Binghamton on a River Search
On Thursday, July 12, 2019, the Vestal Fire Department assisted the City of Binghamton, on a river search, after a report of a man jumping into the Chenango River from the Memorial Bridge in Binghamton. The Vestal Fire Department put two boats into the water and searched the river for about 90 minutes. The river was so shallow at Harold Moore Park, the boat launching site, that it was necessary to back the Utility Vehicles way into the water to float the boats. No one was found during the search.
Photos by George Allen
---
---
Vestal Fire at Our Lady of Sorrows.
Father Donovan said a prayer and blessed tower 4 with holy water. Fire prevention with the cildren, along with a back pack giveaway.
Friday Night standby crew in action
---
Pump Operations and Drafting training 7/9/19
Most residents when they think of fire protection in the town, think of fire hydrants, businesses, SUNY Binghamton, and developments which Vestal Fire provides fire protection to, as this is what most people see during their daily activities traveling the Vestal Parkway. But Vestal Fire covers over 50 square miles of territory with our four strategically located stations. Here, Station #2 is training on getting alternative ways of obtaining water to fight fire in our rural areas where we have to ferry water using our tank trucks. They were training at a Dry Hydrant site which one of our residents graciously put in for us to use to obtain water using different methods. This gives us a water source closer to ferry from where we would not have to go off the hills to use a hydrant in the valley, saving us precious time.
---
Vestal Fire Department assists in giving a hero's welcome to Rick Yarosh into his new home
---
Car Fire Safety
With the height of the cooling season here, please be safe with your Air Conditioners, Fans, and extension cords
Five Common Causes of Electrical Fires
Use Extension Cords Safely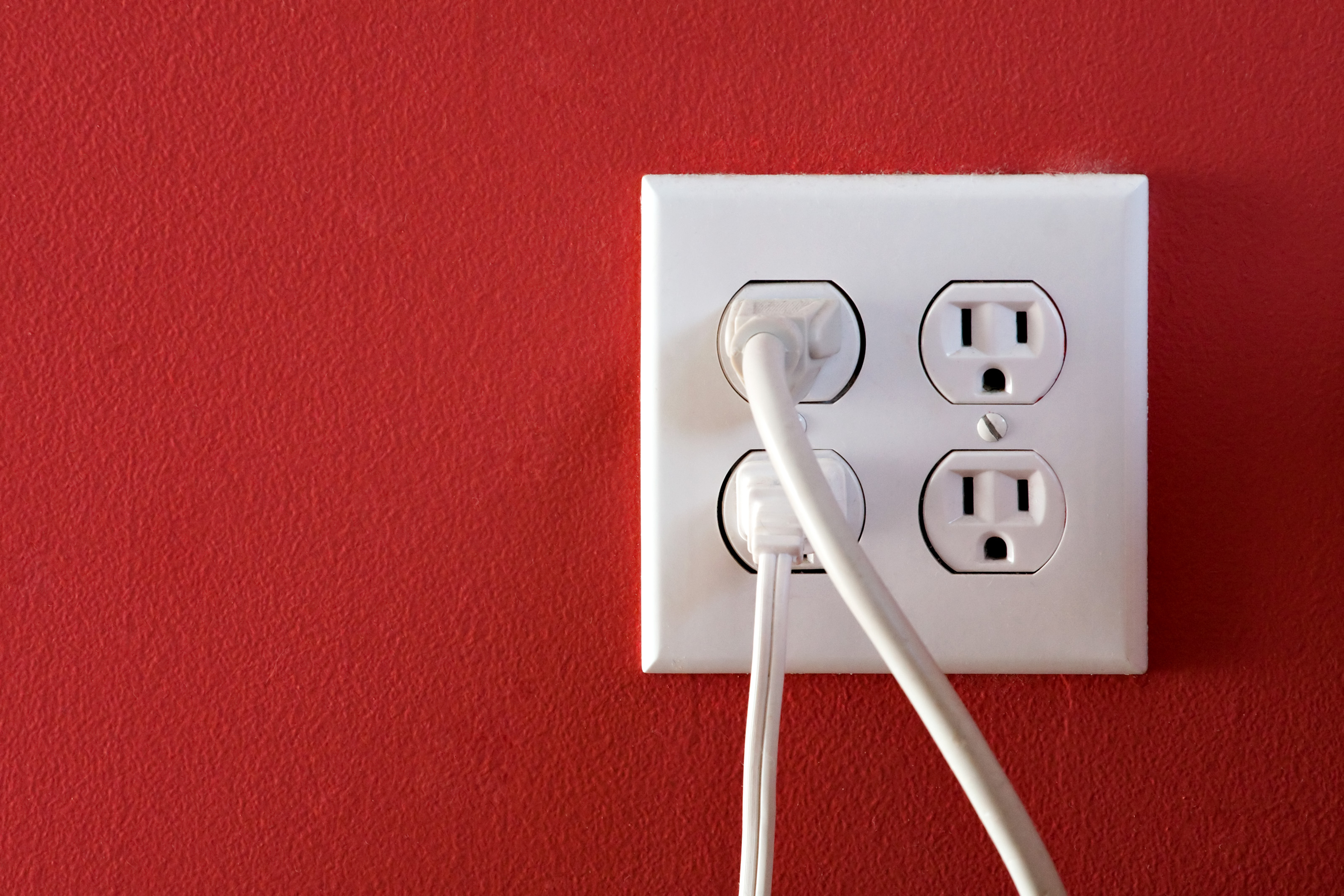 ---
Training with the Friday Night Stand By Crew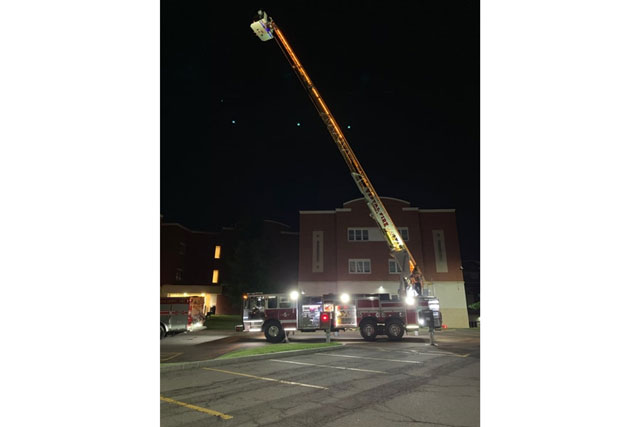 ---